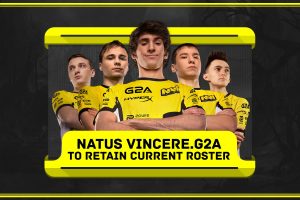 In the midst of the post-TI6 roll shuffle, Natus Vincere have affirmed that they are going to stick with their present roll, the team announced Sunday.
"Considering all roll shuffles occurring recently, I want to place our lovers' head at rest," said Yevhen "HarisPilton" Zolotarov, Na'Vi's esports manager in a statement. "We had an alternative of breaking everything and then developing a team from scratch, but we picked to work on our errors. The roll WOn't be altered, and I'm really happy about it. We will do everything we can to please you with some new successes and believe in our lads. Sorry to those people who are unhappy about this conclusion."
Where the team expected to improve upon their dismal last place finish at TI5 the powerful springtime operation helped to ensure an invitation to The International 2016.
Na'Vi's unchanged roll is as follows:
Dmitry "Ditya Ra" Minenkov
Danil "Dendi" Ishutin
Victor "GeneRaL" Nigrini
Akbar "SoNNeikO" Butaev
Ivan "Artstyle" Antonov