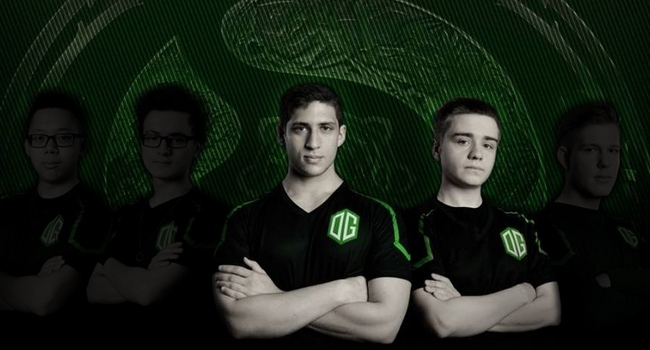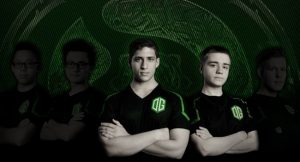 After an amazing year in which they reached rank one world wide,, OG had a very disappointing run at The International 6 finishing in the 9th-12th position which triggers massive roster shuffles for the European team.
Formed exactly one year ago by the two lifetime friends Johan 'N0tail' Sundstein and Tal 'Fly' Aizik, initially under the (monkey) Business tag and then later OG, the European squad that took the competitive scene by storm is once again back to the drawing board, with only Fly and N0tail left to rebuild the roster.
Although no OG players have changed yet their status on the Majors Registration List, the team made an official announcement on their Facebook page, immediately followed by a stream from David 'MoonMeander' Tan who answered a few questions regarding his kick from OG.
From the three players leaving OG, Moon is the only one who was removed from the roster, Amer 'Miracle-' Al-Barkawi and Andreas Franck 'Cr1t-' Nielsen choosing to try their luck elsewhere for the upcoming season.
"
We've made the difficult decision that Moon will no longer be an active player on the OG roster but wish him nothing but success wherever he decides to go. Cr1t- and Miracle- have chosen to find their new homes elsewhere in the DOTA2 arena[…] We'll soon announce the exciting new faces to OG… and some other surprises. We need our incredibly supportive fans (you!) to know that we aren't going anywhere. The journey to fill the OG trophy cabinet starts again. There has always been just one dream. " – extract from OG's announcement
According to Moon's words during the stream, he will most probably play with a North American team in the feature but he hasn't disclosed any information on Cr1t's or Miracle-'s new teams. However, he gave a small hint, pointing at pub star Mohammed 'Attacker' Almheiri, who fits Miracle-s profile in some ways and who might get a spot in OG: "Attacker might be an option for OG because Miracle- left and they need someone like him" Moon said.
Amer 'Miracle-' Al-Barkawi statement:
"
I would like to thank OG for everything. I had a really great time and thanks to Red Bull for the support they've been amazing. We had a really good times and great memories together. I would like to thank Johan and Tal, they both taught me a lot. I still love everyone on OG, they are like a family to me and I wish them the very best"
Andreas Franck 'Cr1t-' Nielsen statement:
"
I am very appreciative for the past season that I shared with the 4 players on OG. We accomplished something few would have expected and it was the dream start to my career. I will forever cherish this last year and it's with mixed feelings that I move on and continue to develop my career that all begun with OG. I hope that the fans that followed us and cheered for us will keep following me on my new endeavors. Shoutout to all my former teammates as well as Evany our manager and coach Seb"
In their year together, Fly, N0tail, Moon, Miracle and Cr1t achieved amazing results, winning both Frankfurt and Manila Majors, DreamLeague Season 4 and 5, ESL One Frankfurt 2016 and finishing on 3rd position at EPICENTER and on 2nd place at The Summit 5.